SKALE Facts
Date Founded:
2017
Capital Raised:
$17.1 Million (11/2019)
Investors:
Arrington XRP Capital, Aspect Ventures, BLOCKCHANGE, boostVC, buildVC, Blockware Solutions, Cambrian Asset Management, Canaan, ConsenSys Labs, DTC Capital, Floodgate, Galaxy Digital, hackVC, Hashed, Hashkey, Multicoin Capital, MW Partners, Neo Global Capital, Oyster Ventures, Recruit, Signia, Spartan, Visary, Wave and Winkelvoss Capital.
Founders: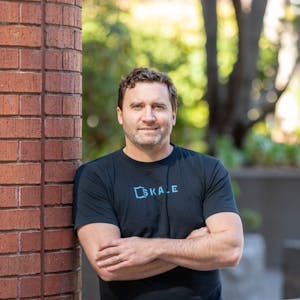 Jack is a veteran entrepreneur with a deep background in machine learning, AI, security and blockchain. Prior to co-founding SKALE, Jack was a founder at multiple Silicon Valley based enterprise technology companies including IncentAlign, a digital currency platform, and Aktana, the leading Machine Learning Analytics platform for the Life Science Industry. He also held an executive role at Good Technology which was acquired by Motorola for ~$500M, and subsequently held executive positions in Motorola. Jack has been actively involved in cryptocurrencies and decentralization as an investor since early 2013 and began working full-time in the space in early 2017. Jack holds a BS from the University of Nebraska and calls the Bay Area his home.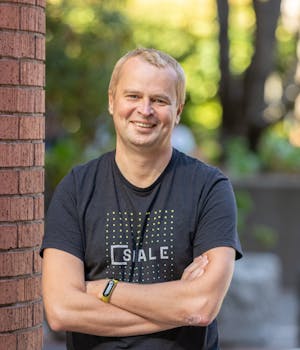 Stan brings 19 years of experience in cryptography and enterprise infrastructure technologies. He has founded several Silicon Valley venture-backed startups including Galactic Exchange, a big data infrastructure company, and Cloudessa, a cloud security company which was acquired by the UK based Global Reach. 
Stan was a key early member of the Java Virtual Machine team, and was on the founding team of Ingrian Networks with Dan Boneh (co-creator of BLS signatures) in 2000. He founded and ran a US government certified crypto lab for 7 years, working with the NSA and other agencies. He has experience as a researcher at Stanford University and Los Alamos National Lab, where he was named Director's Fellow. With a Ph.D. in Physics, he graduated Summa Cum Laude from the Max Planck Institute for Physics of Complex Systems, Germany and is a top contributor for Ethereum Foundation & Ethereum Research.
Core Team Executives:
Jenia Barkanova, VP Marketing
Christine Perry, VP Solutions Engineering
Chadwick Strange, VP Product
Products:
SKALE Network (open source)
Number of employees:
28
Offices:
San Francisco, CA & Kharkiv, Ukraine
Social media:
Blog: SKALE Blog
Discord: http://skale.chat
GitHub: SKALE Network
LinkedIn: SKALE
Twitter: @SKALENetwork
Telegram: @skaleofficial
Web: skale.network
About SKALE Network:
SKALE is an elastic blockchain network that gives developers the ability to easily provision highly configurable fully decentralized chains that are instantly compatible with Ethereum. SKALE chains can execute sub-second block times, run over 2,000 tps on every chain, and run full-state smart contracts in addition to decentralized storage, and machine learning in EVM.  With offices in San Francisco, CA and Kharkiv, Ukraine, SKALE has raised over USD17 Million from top blockchain VCs including Arrington XRP Capital, Blockchange, ConsenSys Labs, Hashed, HashKey, Floodgate, Multicoin Capital, Recruit Holdings, and Winklevoss Capital. The SKALE Network is supported by top validators in the world including Blockware, ConsenSys, Certus.One, Chorus One, Dokia, Figment Networks, Hashed, Staked, StakewithUs, and Stake X, as well as key infrastructure player Bison Trails. For more information please visit https://skale.network, @SkaleNetwork on Twitter, @skaleofficial on telegram or [email protected].
ABOUT N.O.D.E. Foundation & Anstalt
The Network of Decentralized Economics (N.O.D.E.) Foundation is a non-profit entity based in Liechtenstein created to carry out the mission of supporting the SKALE Network open source project. The foundation is supported by the N.O.D.E. Anstalt, a subsidiary business arm of the Foundation. The Foundation is also supported by SKALE Labs, Inc. headquartered in San Francisco, CA. SKALE Labs provides support to the Network by contributing to the open source code, community growth, and other key efforts to facilitate the growth and adoption of the SKALE Network.
Logos and Headshots: